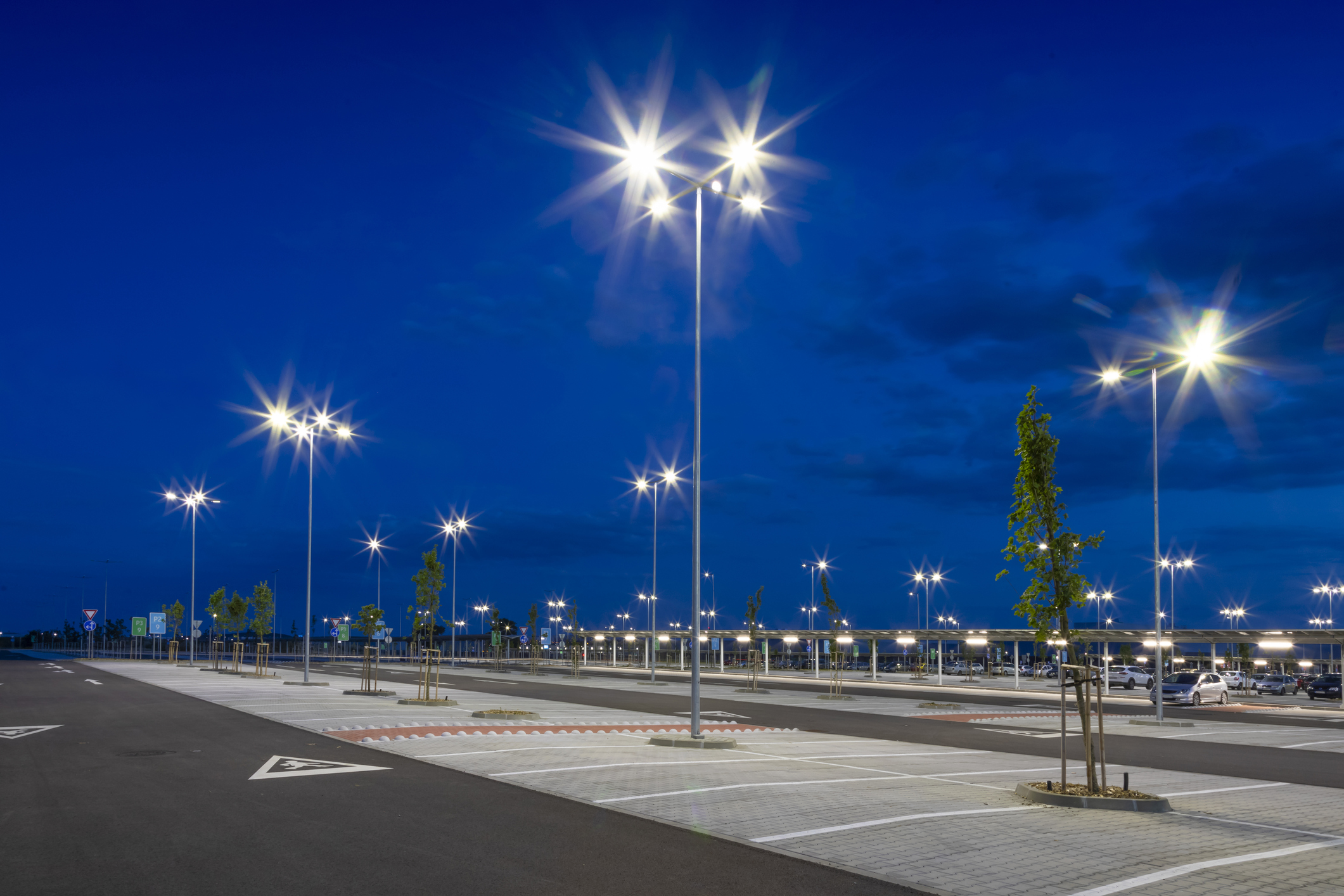 Outdoor Lighting

Outdoor lighting adds aesthetic value, security and extended visual abilities to commercial properties and locations. Lighting brings peace of mind to visitors on your property and makes it much easier to conduct business when the dusk or evening hours fall. Pathways become safer, the parking lot less foreboding and the building is better branded and identified when adequate lighting has been installed. With Lighting Service, Inc., you have access to expert lighting technicians that work hard so you can keep the lights on.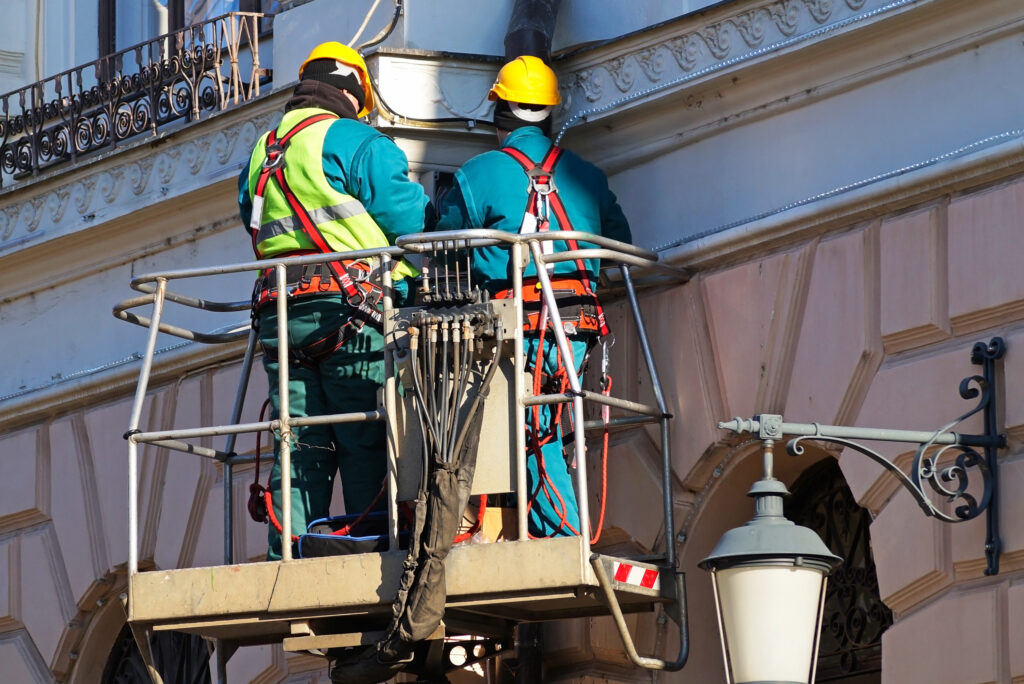 "Lighting Service, Inc. specializes in a number of outdoor services to make sure the exterior of
your building is safe and secure, even at night!"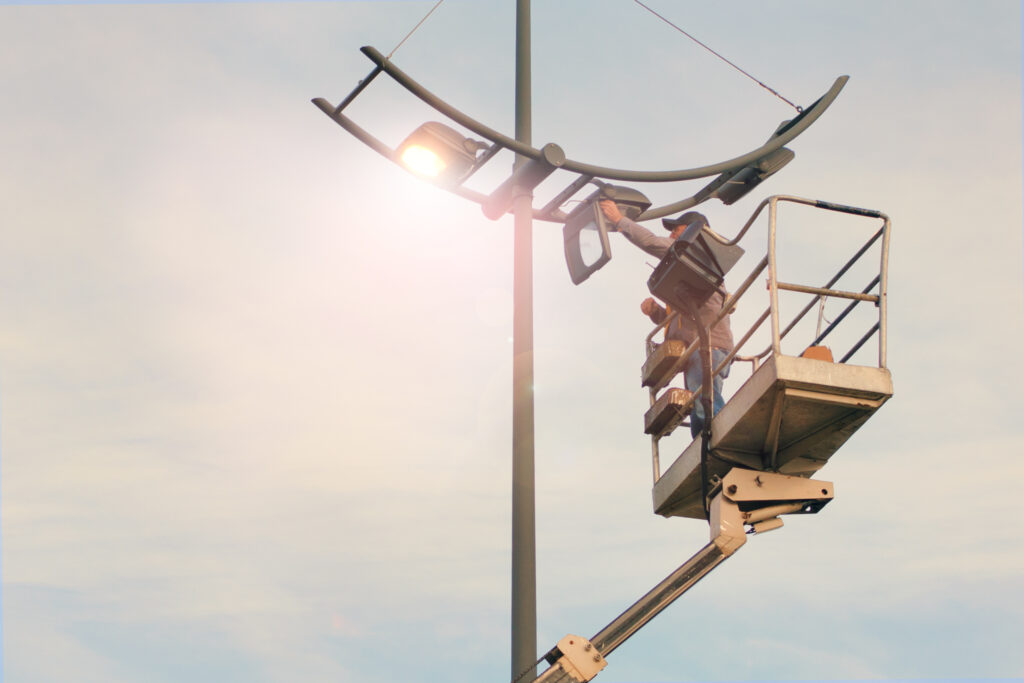 Expert Help When You Need It Most
The last thing your business needs is the lights or signage to start flickering, buzzing or burning out. Wear and tear are to be expected with your exterior lighting features, but it doesn't need to be a problem. One phone call can take care of everything. Whether it's our preventive maintenance plan or our expert technicians responding to a concern, we have the skills and expertise to handle your lighting needs.
At Lighting Service, Inc. all of our technicians are certified, so you know you have qualified individuals working on your facility. Our outdoor services include parking lot lighting, HID lighting, security lights, wall packs, lighting/timing controls, sign installation, and maintenance. With a fleet of bucket trucks at our disposal, we are confident we will meet your outdoor lighting needs. No facility is out of our reach, as our trucks reach up to 50 ft. in service height.
Receive a Fast, Efficient Service Response
In addition to our bucket/boom truck services, we maintain a fully stocked fleet of vans waiting to address your concerns. Have an emergency problem pop up? It's not a problem for our crew. We offer on-demand services to address lighting problems that couldn't be prevented or known. When you are in need of service, give our office a call and we coordinate with you to be on-site within 3-5 days. Our goal is to keep you back up and running with as little delay as possible.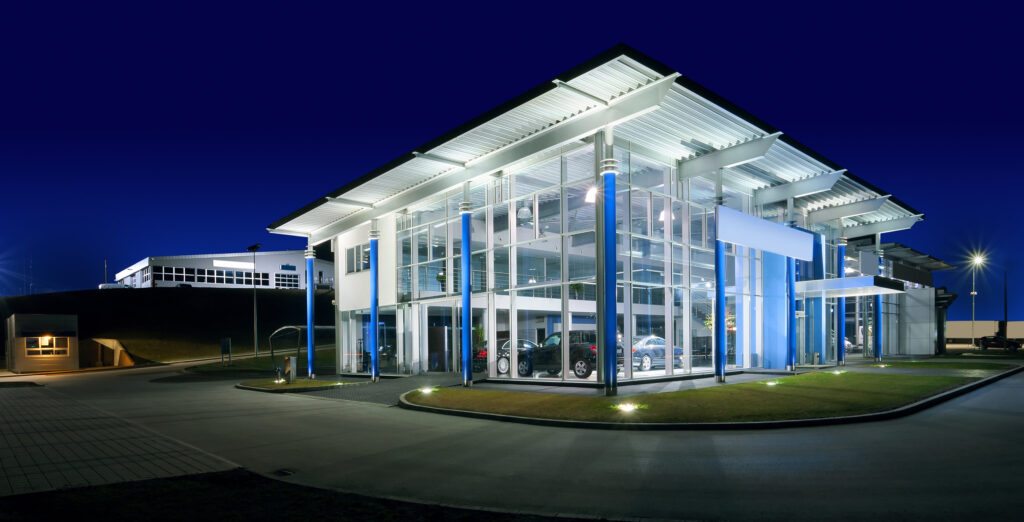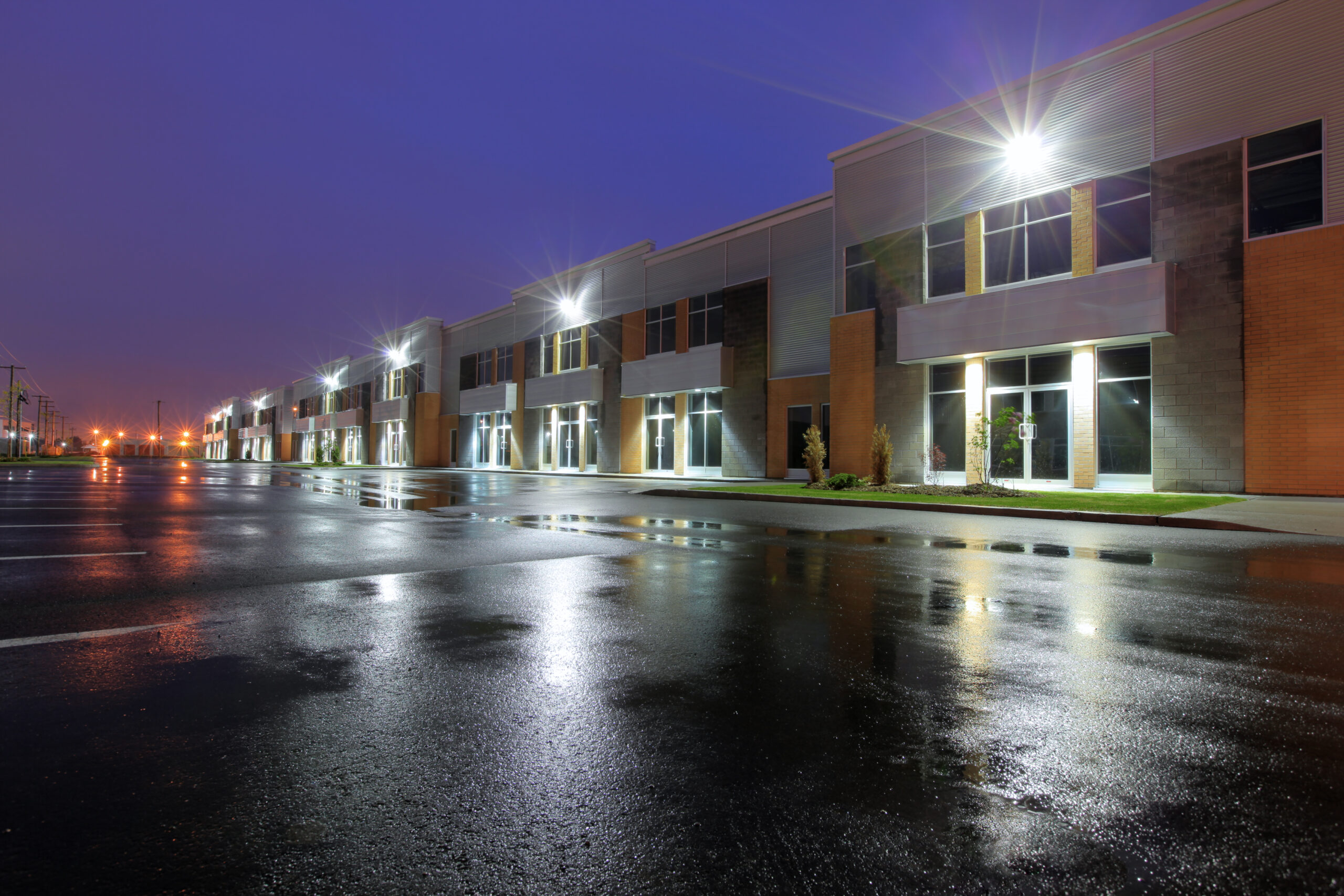 Exterior Lighting

Make an Informed Decision
When our electrician or technician arrives on the scene, you will get a complete assessment of what is going on. Outages will be repaired immediately whenever possible, though complex repairs or costly projects will be done through consultation with your business. We will deliver a cost estate for the needed work and coordinate a time to schedule the service work. We understand how important it is to keep your facility and grounds well-lit for safety, and we will work with you to ensure repairs are done when convenient for your operating needs.
Be Proactive in Your Maintenance
Avoid unexpected and costly emergency repair work by signing up for our Exterior Lighting Maintenance Program! We offer a number of programs that can help you monitor your facility, take the guesswork out of facility maintenance, and conduct repair outages with your approval. To find out more about the programs that help make your facility more efficient, safe, and secure, click on the "Online Service Request" link above or you can contact us by e-mail at [email protected].
For more information on how Lighting Service, Inc. can brighten your day, call us at (314) 428-0800 or e-mail us at [email protected].